Donate Now to Protect the Slopes above Abbey Creek from Trophy Homes
Washington County has reduced the Natural Features buffer above Abbey Creek, on the northern edge of North Bethany, to only 50'.  This was done to enable a developer to build large lot trophy homes on the steep slopes above Abbey Creek, regardless of harm to the important wildlife corridor along the creek.
The original "Natural Features Buffer" ranged from 158' to 365' deep.  Existing trees outside of the new 50' buffer will be removed to allow these trophy homes to be developed.
FPNA needs your help to fund an appeal to this decision.  Scroll down to donate today!
Don't let this: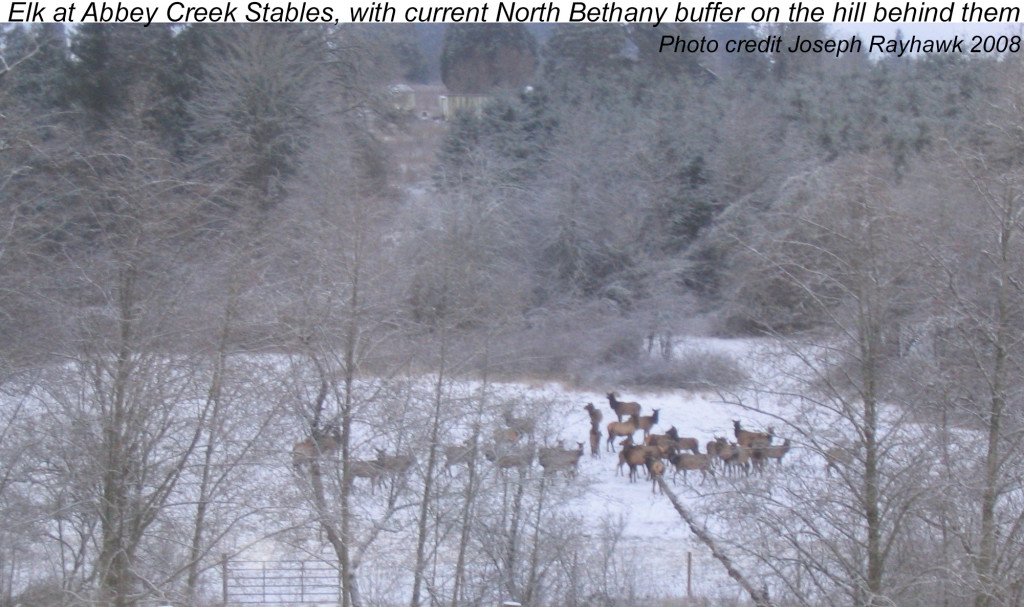 Be converted to this: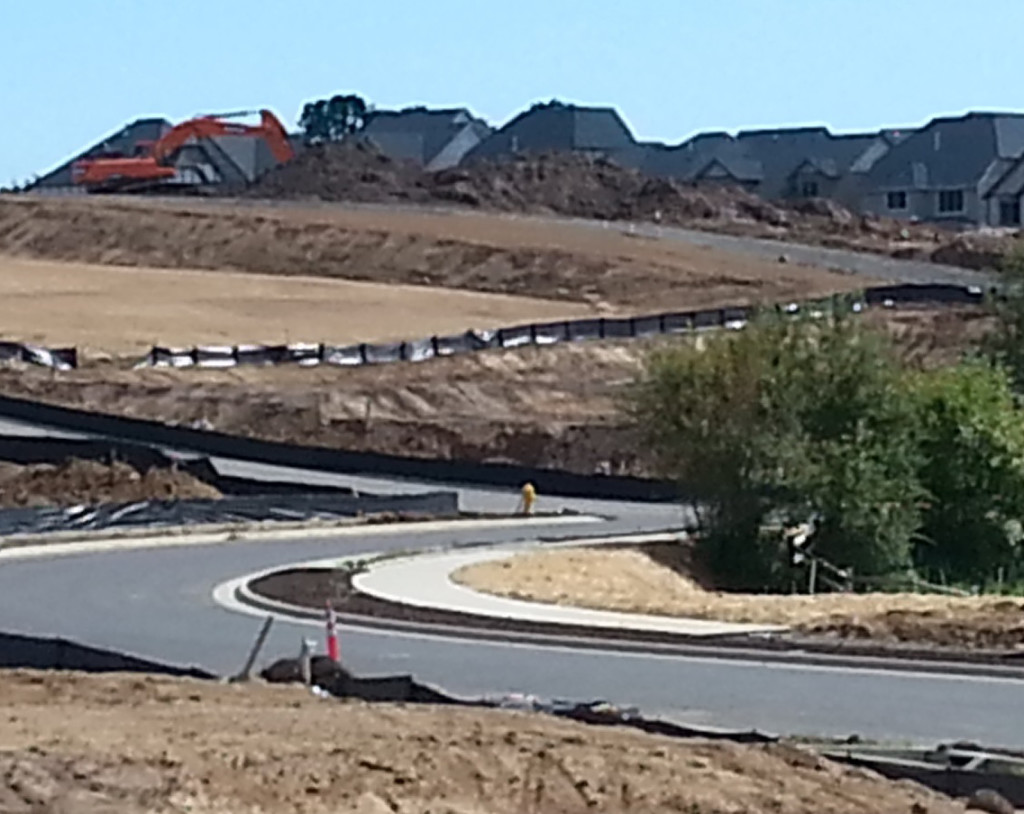 The original Natural Features Buffer protected:
The critical wildlife corridor along Abbey Creek, connecting Forest Park to Rock Creek and the Tualatin Basin
Abbey Creek Stables riding facilities. They have trails within 10' of this buffer that are used for cross-country riding-riding at high speeds through natural areas and jumping obstacles. Development near this trail would put horses and riders at risk.
A steep slope with landslide hazards. The state of Oregon (DOGAMI) has mapped old landslides on these steep slopes and identified landslide hazards around those old slides. Reducing the buffer allows trees removal and homes construction on these slopes.
Washington County Ordinance 801 reduces this buffer to only 50'. Forest Park Neighborhood (FPNA) is appealing Ordinance 801. The appeal to LUBA cost about $19,000, and we won an important part of the appeal but lost another part of the decision.  We are appealing the part of the LUBA decision that we lost to the Oregon Court of Appeals, with an additional expected legal cost of $12,000. As of May 19, 2016, a total of $27,800 has been donated to cover legal expenses. A generous donor has pledged $2,200 if FPNA can raise $1,000 more by July 4.
FPNA is a 501(c)3 non-profit, so all donations are tax deductible. Donors will receive a letter acknowledging donations for tax purposes.
You can donate
1.) via PayPal 


2.) by sending a check payable to Forest Park Neighborhood Association:
FPNA c/o Neighbors West-Northwest
2257 NW Raleigh Street, Portland OR 97210
For more information: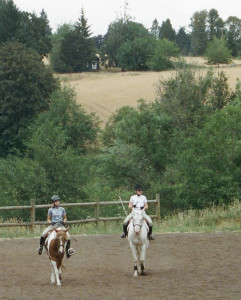 Questions? Contact us at fpna-plan@earthlink.net